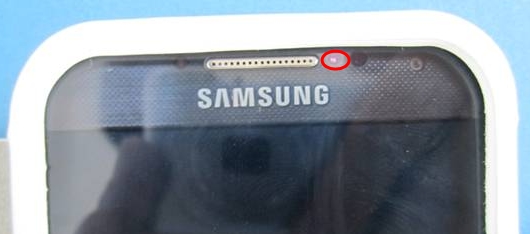 There  is a sensor on the top of the GalaxyS4 and Galaxy Note2. 
This sensor is not hidden by the frame but it's  very2 sensitive.

Pls see above picture.
When a user touches phone number in the screen and holds the phone his ear,
the screen light will be off during the phone call.
And the screen light will be on when the phone call is finished. 
But this sensor is sensed by the frame of the case.
So as soon as touching the phone number, the screen light is off because
the phone recognizes this frame as an ear.
And user has to push the home button to light on after finishing the phone call,
not automatically on because of the frame.
So we modify the metal frame like above style, so no more sensor problem.